Grab your towel and meet us there! We are jumping into this new year with so many amazing events planned.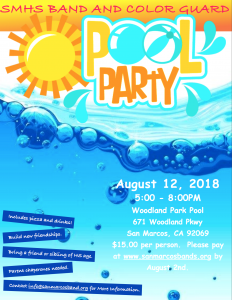 This event kicks off our first "March for the Arch" Utah trip fundraiser.
Grab your friends and come on out to have some fun while raising money for "March for the Arch".
Pizza, Snacks, Drinks & Non water games also included.
Tickets can be purchased HERE or at one of our enrollments on July 26th, 28th or 30th.