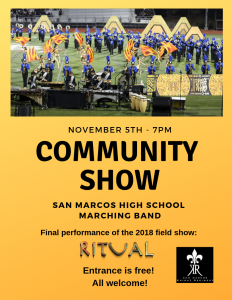 The LAST EVER performance of RITUAL! Come and enjoy hot coffee/cocoa and fresh hot beignets while cheering them on.
This is a fun end of season event for the family and a great way to see friends while sharing in the KR Family Pride.
Families of KR Seniors – Please stay on after the last performance to watch your student be honored in the 2018 Seniors Circle!